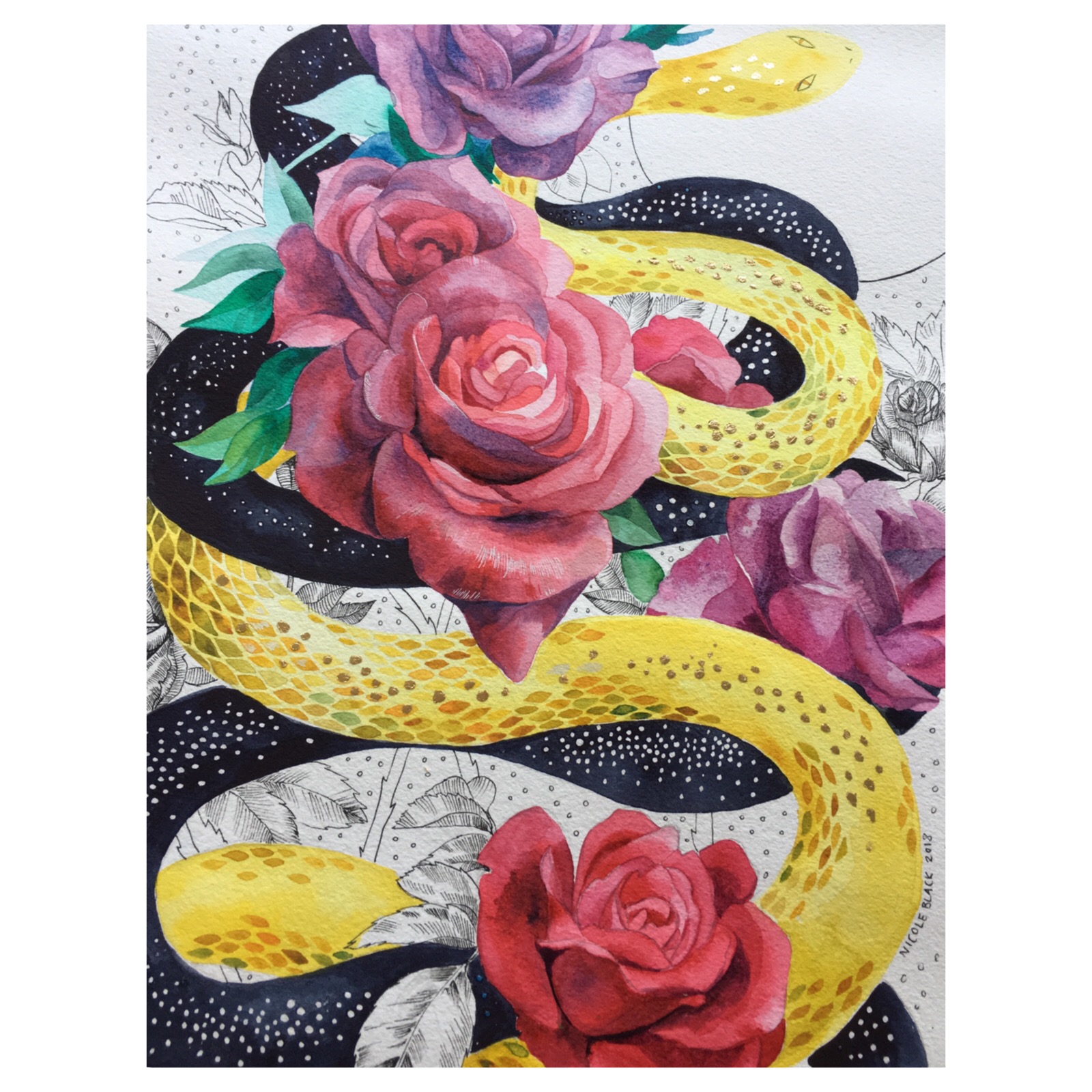 Spiritual/ Physical
Mixed media illustration created for 'Momento Mori' group show in Melbourne in October 2018 at B-Side Gallery.
The original artwork has been painted on an A3 page using watercolour, ink pen and gold leaf detailing. It shows two snakes intertwined surrounded by roses in full bloom as well as the ghosts of roses past. The artwork explores the idea of impermanence as well as the existence of both our spiritual and physical presence in this world.
The artwork can be sent in this temporary frame or custom framing can be arranged upon request for an additional cost.
sale